OUR SERVICES
Our authors receive 100% of their book royalties.
In 2019, we are upping the game - first that new name! Authors will have to negotiate an upfront cash payment for editing, interior book layout, the e-book epub, an author book website, ISBN, and book cover design with Trace, etc... She will help you set up an account with Amazon's KDP to produce the ebook then a paperback.
Email: bluehandcollective@outlook.com

There are quite a number of online resources for finding markets for your creative work. Some, like Submittable, offer the ability to conveniently track your submissions.

VIA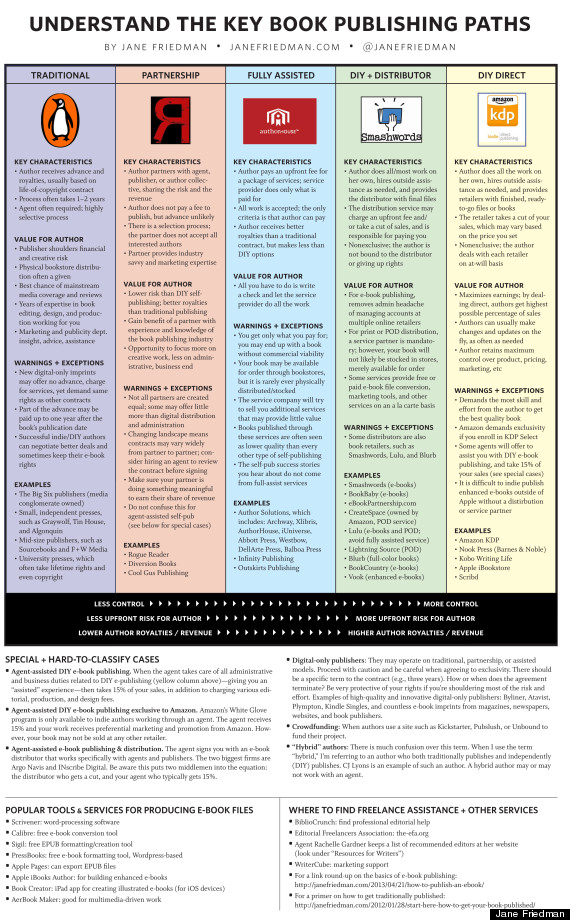 right click to save and enlarge


How to write a book synopsis
A quick Internet search returns plenty of articles and advice on how to write a great book synopsis — mostly geared toward sharing your book with an agent or editor as a means of selling your book. (Here's one by
Jane Friedman
, another by
Marissa Meyer
, another from
NowNovel.com
, and here's a
collection of synopses
that won their authors contracts with agents and publishers.