OUR SERVICES (and others) 2023
Our authors receive 100% of their book royalties.
In 2019, we upped the game - first that new name: BLUE INDIANS BOOKS! Authors will have to negotiate an upfront cash payment for editing, interior book layout, the e-book epub, an author book website, ISBN, and book cover design with Trace, etc... ($250+) She will help you set up an account with Amazon's KDP to produce the ebook then a paperback. It's alot but it's worth it.
Publishing has changed beyond recognition, as you may have noticed. Using Blue Hand Books to publish is a MUCH more affordable and faster.

BOOKSHOP HAS MOST OF OUR TITLES, NOT ALL.

Places to Publish: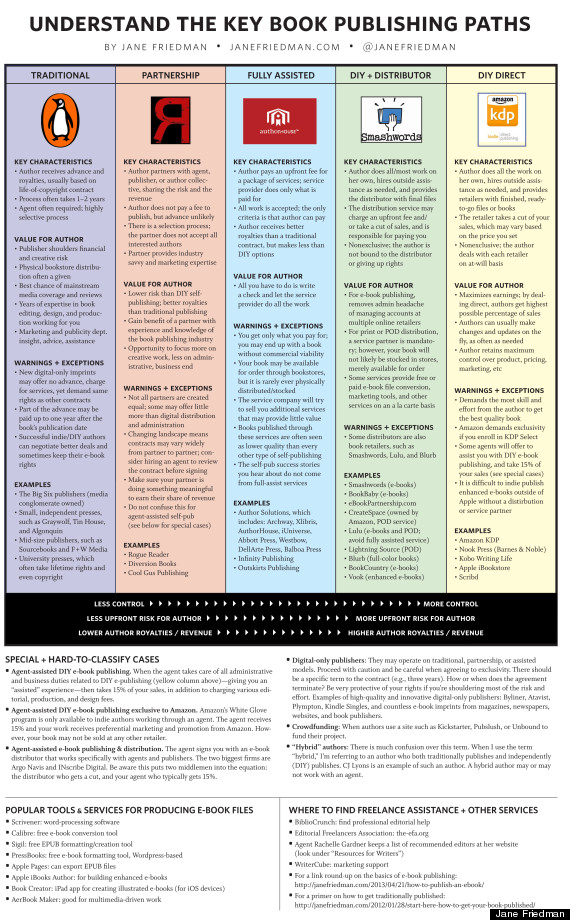 right click to save and enlarge
How to write a book synopsis
A quick Internet search returns plenty of articles and advice on how to write a great book synopsis — mostly geared toward sharing your book with an agent or editor as a means of selling your book. (Here's one by Jane Friedman, another by Marissa Meyer, another from NowNovel.com, and here's a collection of synopses that won their authors contracts with agents and publishers.