Native American Literature: Tribes and Tribulations

For Redemption, the first book of my new Native American suspense thriller series, I feature the Taos Pueblo Reservation, located in northern New Mexico—a Native tribe that relies on the verbal art of storytelling to keep their culture alive. As a part Eastern Band Cherokee writer, it can be a tightrope dance deciding what to present to the outside world. Traditions and cultures established hundreds upon hundreds of years ago are to be protected, and yet if we do not share, no one knows what could be lost.

The books below are written by Natives, about their land and what it means to be a member of a tribe, which illustrates whether Native or not, we all have a story that unites us—either by blood, or circumstances.

Each of these books ease back the curtain so we can glimpse an existence readers are not usually privy to. The regions are varied, each character unique, and yet each of these writers open their arms and invite you in. If not for understanding, at least for a seat at the literary table their talents so rightly deserve.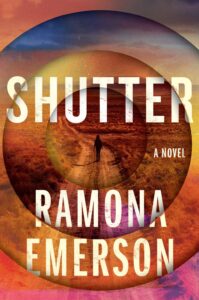 Longlisted for the National Book Award, Ramona Emerson's striking debut novel features crime scene photographer Rita Todacheene, haunted by slayed Natives who insist she help solve their murders. This tale of a Navajo girl, who grew up on the Navajo reservation, learning life lessons from her grandmother, melds the art of photography, the world of crime, and the agony of lost souls seeking retribution. Unique and intriguing, this quite brilliant mystery set in New Mexico is a visual feast as we follow our heroine who risks her life to do right by those who haunt her.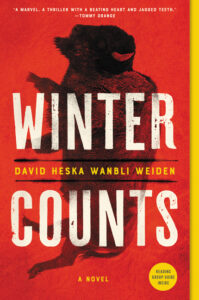 Winter Counts by David Heska Wanbli Weiden
Another highly acclaimed debut by a master of words. Stradling the line of the traditions of his Lakota people on the Rosebud Reservation and mixed-race he also shares, Virgil Wounded Horse is tasked off the reservation to find the fellow tribesman responsible for the heroin influx on their land. We learn much about Virgil and find ourselves cheering him on as he seeks and then dispenses uncompromising justice for the victims who suffer ruinous effects of the drugs that hold them prisoner.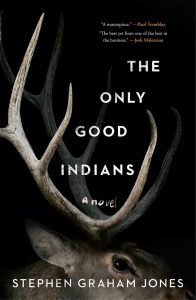 The Only Good Indians by Stephen Graham Jones
Although this USA Today bestseller is presented as a supernatural horror thriller, the novel follows the traditional mystery journey of a first-rate thriller. A realistic and cautionary tale, rife with implications of do right no matter the cost, or face the consequences. An unauthorized hunt goes all wrong . . . and then the haunting begins. Nature and revered creatures get their vengeance when four Native men neglect who claimed the land first.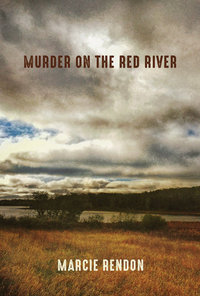 Murder on the Red River by Marcie R. Rendon
Book one of this mystery series introduces Cash Blackbear, an Ojibwe woman, known to be tough and sometimes belligerent. She makes a living capably in a man's world, and possesses skills few young women of the region have—including visions of those who have passed before they are actually killed. The unlikely team of Cash and the local sheriff pair up to solve a murder, following clues due to her special ability.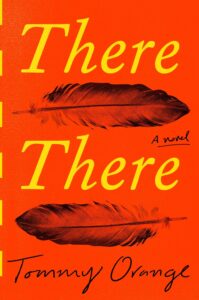 There There by Tommy Orange
Pulitzer Prize Finalist and another debut novel, this often amusing, always fascinating tale follows a cast of characters surviving urban life off the reservation, living parallel yet separate Native experiences. Visceral and raw, There There is the realistic study of those struggling to find who and what they are, to themselves and how others see them.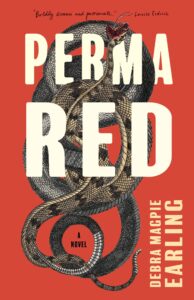 Perma Red by Debra Magpie Earling
Set in 1940s Montana, and yet timeless and relevant to this day, the location featured is the Flathead Indian Reservation in western Montana, where members of the tribe keep to themselves, yet all know the allure of Louise White Elk. Owning and loving becomes a battle between two Native men who want her, and a prosperous white man captivated by her. All will do anything to quench their desire to lay claim to the elusive woman who's spirit will not be broken, no matter the cost to her soul.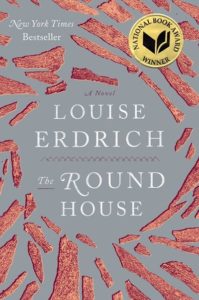 The Round House by Louise Erdrich
This worthy National Book Award Winner is the coming-of-age tale of an Ojibwe boy and his parents living on the North Dakota reservation dealing with heartbreak as they seek a spark of light through the darkness. The power of the family unit is strong, and the need to be as one immense, as we learn the true cost of life and the dangers and accomplishments Native women face on and off the reservation. Certainly the most recognizable contemporary Native American novelist, Ms. Erdrich, as always, captures hearts with this moving and authentic journey of survival and regaining the power of redemption.
* * *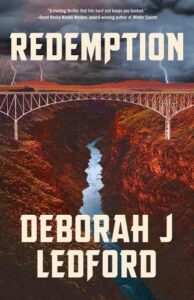 DEBORAH J LEDFORD is the award-winning author of the Native American Eva "Lightning Dance" Duran Series, and the Smoky Mountain Inquest Series. Redemption, published by Thomas & Mercer, was released September 1, 2023. Part Eastern Band Cherokee, she is an Agatha Award winner, The Hillerman Sky Award Finalist, and two-time Anthony Award Finalist for Best Audiobooks Crescendo and Causing Chaos. Deborah lives in Phoenix, Arizona with her husband and an awesome Ausky. DeborahJLedford.com